YOUR HONG KONG TOUR GUIDES
We are the Hello! Hong Kong team and we are looking forward to welcoming you to Hong Kong. We are all local residents with a huge passion for sharing our in-depth knowledge about our beloved city and its culture, customs and history and we have worked incredibly hard to design our tours. As a result, we have won industry awards for the last four years and are overwhelmed by the amazing feedback that we consistently receive. We are so proud to have built the best tour company in Hong Kong.
We all speak native English, French or Dutch and we also have Cantonese and Mandarin Chinese language skills within the team. We have a diverse range of backgrounds from Flight Attendant to Actor to Finance Professional, Business Owner, Events Manager, Voiceover Artist, Strategy Consultant, to Teacher and Children's Entertainer. One thing is consistent though; we will all give you a FUN packed and memorable day in Hong Kong full of laughs and unforgettable moments. We can't wait to meet you!
Hello, I am Laura and I am the founder of Hello Hong Kong.
I first came to Hong Kong on a two week holiday with my parents after I had finished a project working in Japan. I loved Hong Kong so much that years later when I was offered a relocation with work I jumped at the chance and packed up my life in England and moved within 6 weeks!
What I now realise, having lived in Hong Kong for 5+ years, is that during those 2 weeks I spent here on holiday, I didn't see anything! Of course, I took the Peak Tram up to the top of Victoria Peak, I went to the markets, ate in numerous Chinese restaurants, went to the Big Buddha on the cable cars and I even took a ferry out to one of the outlying islands. I ticked off most of the 'attractions' in the guidebook, but I didn't understand Hong Kong. I saw it as a tourist. I saw the 'tourist attractions'. I ate 'Chinese food' but I didn't get to sample the huge variety of local foods on offer because I only ate in restaurants with English menus and even those I found mind-boggling. I never ventured into one of those back street restaurants that have been run by the same family for 60 years. Even if I had seen one I certainly wouldn't have been brave enough to dive in!
Now I have been living in Hong Kong as a resident and I do eat in those hidden away restaurants, I know where there are concealed parks tucked away behind soaring buildings providing a welcome get away from the noise and crowds of the streets. Now I keep clear of the main roads and only travel by back streets, waving at the small business owners as I pass.
I decided to leave the company that I relocated to Hong Kong to do something that I am passionate about. I love living in Hong Kong and I couldn't think of a better way to spend my time then by showing it, and all of its nuances, to the thousands of people that are lucky enough to be able to visit it every year.
I have researched and created a number of unique tours, each designed with the intention to show you Hong Kong and its culture, customs and history in an interesting and fun way. So, let us introduce you to Hong Kong, let us introduce you to the REAL Hong Kong, a city where East truly does meet West like in no other. Let us introduce you to Hong Kong, a place we call home.
Hello, my name is Karen and I'm so happy to welcome you and show you the many facets of this amazing city.
I was born in Canton China and moved to Sydney, Australia when I was 10. You may find it strange when you meet me, but I managed to complete my Business Degree and worked as a Chartered Accountant until I moved to Tokyo with my husband in 2003. I knew corporate life wasn't for me when I can't hold a straight face during client meetings, and people started to wonder what other 'liquid' was in my water bottle. We lived in Hong Kong since 2007 and the fun never stops with our two daughters now approaching 'teen' years.
What I love about Hong Kong is that no two days will ever be the same. There are always new restaurants opening and new friends to meet. I can be eating at a Dai Pai Dong (local outdoor food court) and a fancy posh place is just around the corner for dessert.
As my kids become more independent, my desire to find a flexible and interesting career resurfaced. I was talking with my husband and I said: "Honey, I'm good at playing, eating, and caring for people, what can I do?" He said: "you can be a Tour Guide". The rest is history.
Here I am ready to bring a joyful and memorable experience to your stay in Hong Kong. My local knowledge and fluent Cantonese will make you feel like a local. Who knows, you may fall in love with this city and visit over and over again!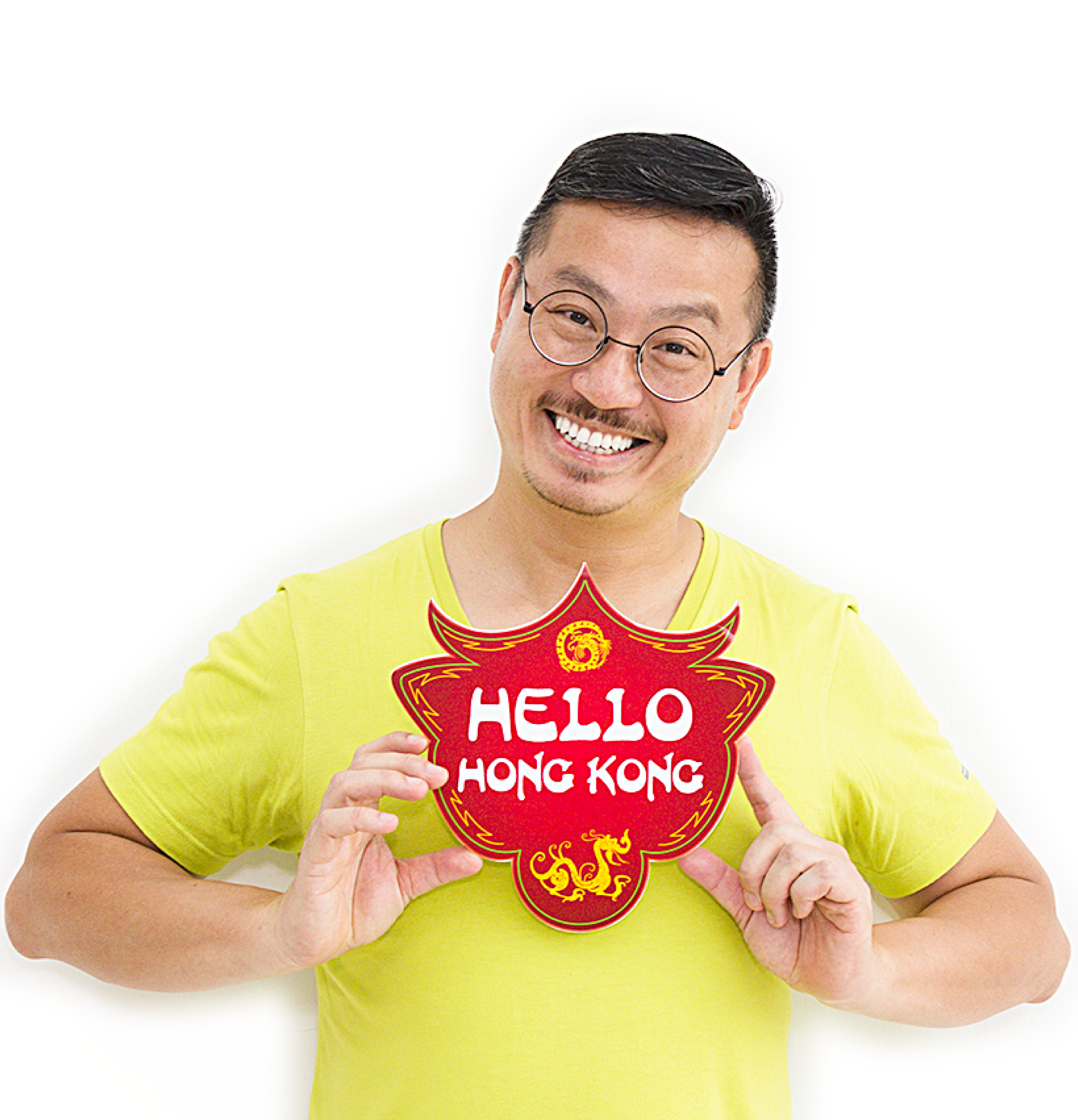 Hi All, I am Mel: 100% made in Hong Kong, a bit of a revolting child and a bit of a nomad! If you can guess the film that phrase is from you will know what my favourite film is!
I am very passionate about my hometown, and I would love to share it with you. So far I am the only 100% local Chinese in the Hello Hong Kong team. I am a rare breed of Chinese as my family is now in the 3rd generation born in Hong Kong. My grandparents' families were fishermen and Dai Pai Dong owners. They came from the coastal town of Shantou and the industrious city of Dongguan in the Pearl River Delta. My family went through World War 2 in Hong Kong; we all survived.
I graduated with a bachelors degree in Engineering in 1992 from the University of Birmingham in the UK. I moved back to Hong Kong and started working as an engineer. From Engineering I changed paths to Marketing and finally moved into Merchandising and Product Development, a career which saw me managing a team of 30 direct reports across Hong Kong and Ningbo, China. Now as chance would have it I am back to the first job that I had when I was 16, a tour guide!
My motto is " Happiness is like perfume ~ the more perfume you spray to friends around you, the more scent you will have lingering on your hands….." You could say that that is my own Chinese proverb!
Hey there! I am Agnes and I am a 100% Hong Kong Local Girl. I love travelling around the world, sometimes as an escape from this city. However, the more I visit new places, the more I appreciate and am thankful for where I am living; Hong Kong!
Hong Kong is such a unique city that you cannot find a similar city elsewhere on the planet. I am growing up here in an era when Hong Kong is facing all these historical moments, transforming faster ever than before.
I cannot find anything more enjoyable than being a tour guide and bringing all of you around my home city. Telling you the stories of how Hong Kong evolves, our own culture & values (sometimes confusing!), what Hong Kongers think about the relationship between Hong Kong & China, food culture (omg, amazing!) and lifestyle and more.
I graduated with a chemical engineering degree and I work as a marketer in the commercial world. That means I am only available to meet you on weekends and holidays (so sad). During my free time, I enjoy discovering new places and snacks around my neighbourhood, hiking, enjoying a coffee in cafes and travelling!
Come on a tour with me to ask anything you would like to know about Hong Kong and explore this beautiful city together in a "Local Way"!
Hi, I am Nicole. I am from Australia and I moved to Hong Kong with my partner who is a pilot for Cathay. As soon as I arrived in Hong Kong I fell in love with the city and immersed myself into day to day local life.
My background in Sydney was working in fashion and marketing. I worked with many successful Australian designers over the years on their marketing and PR campaigns. Hong Kong gave me the opportunity to work in the fashion industry however once taking the leap to move to Hong Kong I felt I could take the chance to re-invent my career. I love that every day here is different! I get to meet new and interesting people and I am no longer facing the daily grind of 9-5 behind a desk Monday to Friday! In addition to tour guiding, I also work with children as a Teacher and Nanny. I teach subjects including public speaking and debating.
On my days off you will often find me hiking up a mountain with my rescue dog. One of my favourite things about Hong Kong is the diversity. I love that I can be surrounded one minute by the mountains and the seaside and the next minute find myself in the heart of the bustling busy city! Hong Kong at night is by far my favourite, it is truly magical, the city transforms and you can't help but feel inspired by the never-ending skyscrapers and neon lights surrounding the harbour line.
On top of all of this, I am a huge foodie and I have loved exploring local food, from the hole-in-the-wall restaurants through to fine dining. Come on a tour with me and I will show you what made me fall in love with this amazing city.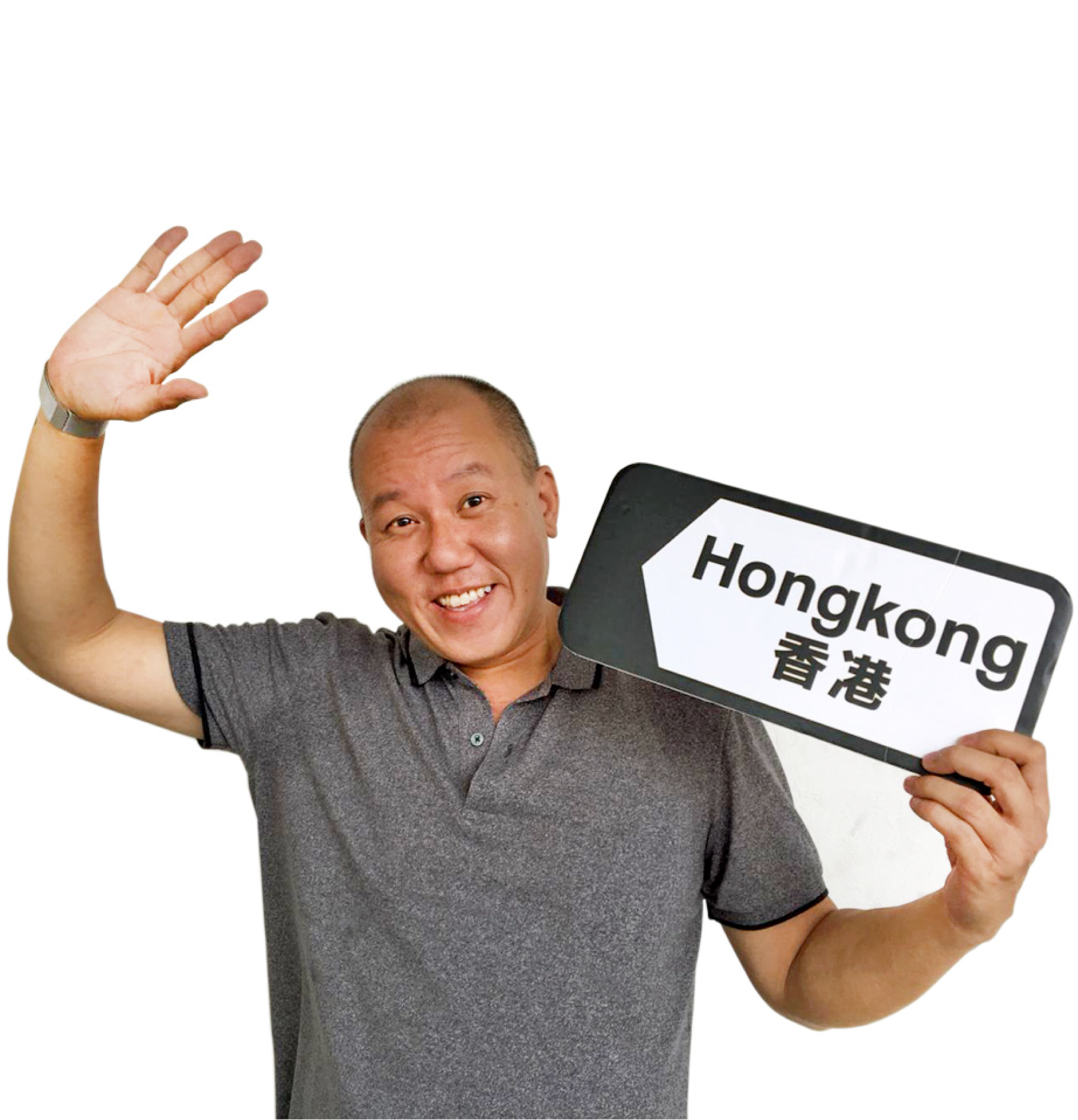 A "Hello" to people from all over the world. I'm RYAN, RYAN LAU 100% "HONGKONGER".
My great-grandfather came to Hong Kong from South West Mainland China in the 1920s and my mother is a "Tanka" people (Boat people) from Sai Kung – a small fishing village located at the East of Hong Kong's New Territories. Our family history could trace back to Qing dynasty. However, just like most of the other Tanka people, there is no written history, all the stories were passed from ear to mouth only. Even my grandparents and my mother do not read and write Chinese. We are witnesses to the complete history "Hong Kong – Qing, Hong Kong – British, Hong Kong – China". Now we all living near Wong Tai Sin, Kowloon.
I graduated from local school then worked as an outbound tour escort to all over China for 10 years. Spending so much time travelling around I realised that tourists places are important but local places are more interesting. So I used to visit local places on my travels. After 10 years of travelling, I realized that my birthplace, Hong Kong, is unique. The place where East meets West. So I started my guiding work in HONG KONG!
I can say that I'm a responsible and hard-working man. Moreover, being a sociable person, I have many friends since I like to communicate with people and get to know new interesting individuals. I enjoy my time in guiding and have many local stories would like to share with all of you.
Hi, I'm Jess from Australia. I grew up on the coast just north of Sydney, but most recently called Cairns in Far North Queensland home before moving to Hong Kong with my husband.
I have been working in the tourism industry since 2008. I started on the road as a Tour Manager guiding multi-day tours up and down the East Coast of Australia and hiking in the outback of the Northern Territory. One of my most challenging but enjoyable working experiences came from leading 25-day trips in South East Asia, trekking around Thailand, Cambodia, Laos and Vietnam.
Prior to leaving Australia, I worked with a small tourism business in Cairns working with the Queensland Government developing tourism initiatives in one of the worlds most pristine rainforest World Heritage Areas.
My husband's work as a pilot with Cathay Pacific brought us to Hong Kong. As you can imagine his career and our love of travelling work very well together and when he's not working, we love to head off around Asia to explore, eat and scuba dive.
We live in Sai Ying Pun in the Western District of Hong Kong Island. It is a great colourful neighbourhood with a mix of old Chinatown and up and coming trendy cafés and bars. It is also close to the action of Central and Wan Chai so I spend a lot of time out with friends trying the latest restaurants and cocktail bars.
My passion for history, Asian culture and all things food made a perfect combination for working as a private tour guide. I hope you will love the vibrant, cosmopolitan and fast-paced city as much as I do, and I look forward to showing you the melting pot of culture and cuisine (as well as a few hidden secrets) in Hong Kong!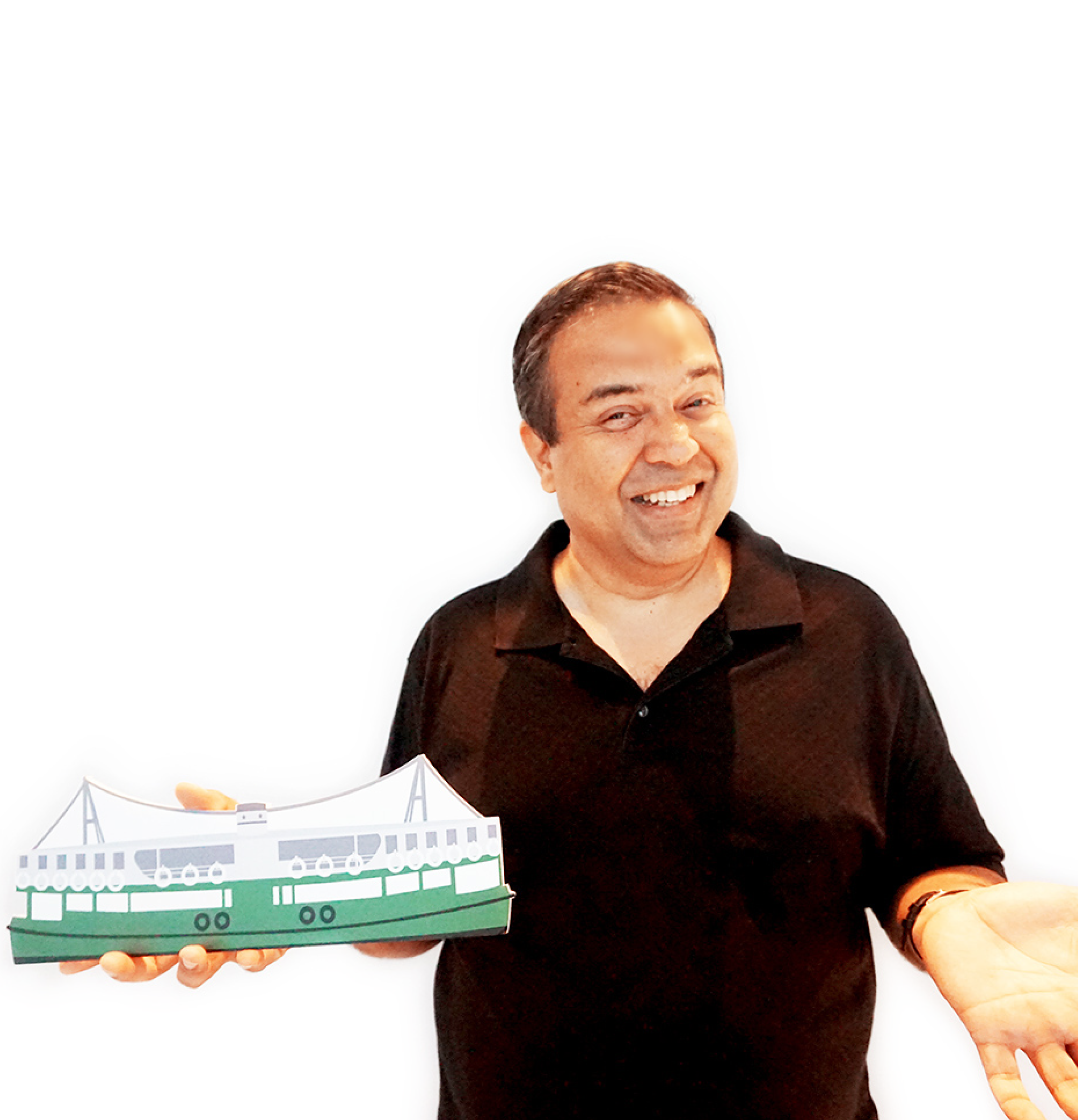 Hi, I am Richard. I am originally from India and I have spent the past twenty-something years living and working in Hong Kong. I am very proud to call Hong Kong my home. It is the city where I choose to bring up my wonderful family and the city that I can not imagine ever leaving.
I live in Lantau Island amidst hills and by the beach. Every morning I am woken by the melody of birds chirping and the branches of the trees brushing against my windows. It's not the image of Hong Kong that most people imagine, but it is a Hong Kong that exists. I am one of the relatively few that have chosen to set up home outside of the city and townships. Of course, Hong Kong is geographically small so it doesn't take me long to travel into the hustle and bustle of the city and re-immerse myself into the hectic day-to-day life!
I passed a Diploma in International Travel and Tourism Management way back in 1984. I started my career working in hotels, generally on the night shift. At the same time, I was able to complete my graduation, majoring in Arts, Psychology and Sociology as well as Computer Programming. I am currently a registered Financial Advisor in Hong Kong and I have a few select clients who I work with. I consider myself very fortunate to have enough time to dedicate to my tour guiding profession, which has become my main passion.
Hong Kong is beautiful and has an extremely rich, cultural heritage. Besides it also has the weird and obscure that can make you cringe and wince and that adds to the excitement of being immersed in the city! I like to say that when I lead a tour I am delivering the best show on earth. That's what I aim for anyway. I want to give each and every one of my guests a perfect day and I ensure that everyone who takes a tour with me will return back to their homes with an absolutely fantastic memory of Hong Kong.
Hi, my name is Kate and I'm originally from Australia. I grew up between Australia and Hong Kong and consider both places my home. My family moved to the city in the 1980s so I have many memories of the place when it was still under British colonial rule.
I have a love of history, particularly war history. If you're on a tour with me I'll be filling you in on the fascinating past of Hong Kong. My mum is a Feng Shui master and has studied Feng Shui under a Chinese Feng Shui grandmaster for over a decade. Feng Shui has influenced the development of Hong Kong in ways that you might not expect – another fascinating topic for me to tell you all about!
I'm an avid hiker and have hiked up many of Hong Kong's mountains, which is a side of Hong Kong many tourists don't get to see. So if you enjoy hiking, and have a day free, climbing one of Hong Kong's numerous mountains is a great way to explore and see a quieter side to this busy city. Ask me for a couple of recommendations.
As well as working as a tour guide for Hello Hong Kong I also work in the film and television industry presenting tv shows, voicing cartoons & tv commercials. I actually voice one of Hong Kong's official tourism commercials! I really do love this city!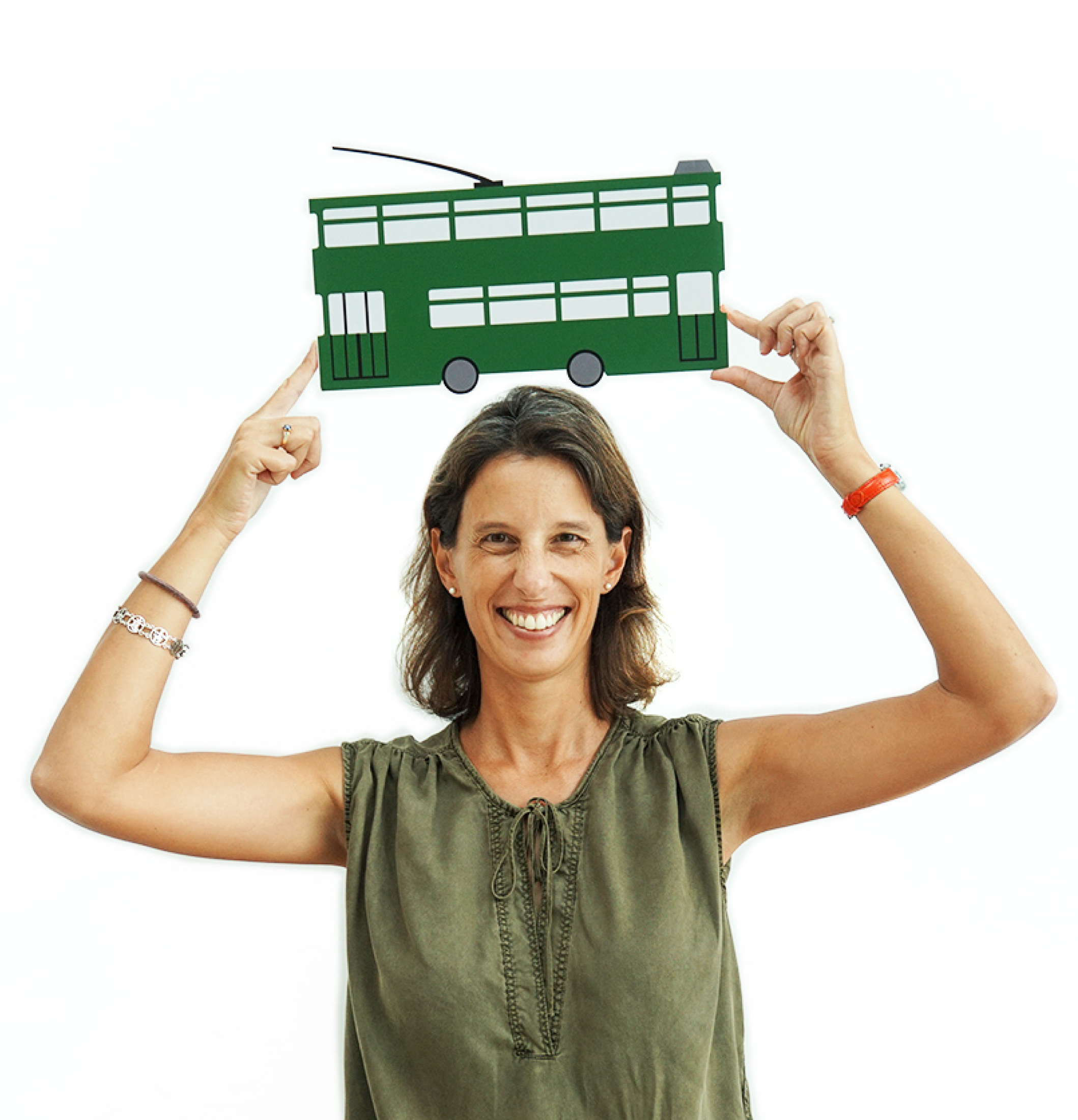 Stéphanie est née et a grandi en France (Reims, Bordeaux, Poitiers, Paris et Lille). Elle a terminé ses études à Kyoto au Japon – c'est là qu'elle est tombée sous le charme de l'Asie.
A Hong Kong depuis 2007 pour suivre son mari, Stéphanie a profité du dynamisme du marché local pour rebondir et se reconvertir. Elle a d'abord participé à l'organisation des épreuves hippiques des JO de 2008 à Hong Kong. Suite à cette formidable expérience, Stéphanie a développé deux activités en parallèle. Elle est d'abord retournée vers le secteur automobile (après 7 ans de carrière chez un constructeur automobile français avant de s'expatrier) et représente une célèbre marque française dans son activité de Transit Temporaire pour les expatriés lors de leurs séjours en Europe. En parallèle, Stéphanie s'est aussi tournée vers une autre activité, toute nouvelle pour elle: guide touristique.
Sous le charme de Hong Kong, fascinée par ses contrastes, sa culture, ses paysages… le besoin de partager était trop fort! Depuis 2009, Stéphanie fait donc découvrir le territoire de Hong Kong avec passion. Elle aime particulièrement découvrir des anecdotes et des lieux insolites qui permettent d'avoir une vision d'ensemble de la ville, de sa population et de son histoire.
Stéphanie passe aussi beaucoup de temps sur les sentiers de randonnée. Les efforts sont toujours récompensés: paysages splendides, rencontres avec la faune, découvertes de vieilles pierres abandonnées… (n'hésitez pas à contacter Stéphanie si vous souhaitez faire une randonnée et découvrir la nature hong kongaise).
Hi, I'm Don, I grew up in Melbourne Australia. My father immigrated to Australia at the end of WW2 and met and married my mother who came off a dairy farm. As children we learnt about hard work, making it on your own and the importance of family and good friends. My family background tweaked my interest in history and travel. I met Mini, my wife and mother to our 2 boys whilst at the university. Mini is from Kerala in India and so our life has been one of travel and adventure in all directions!
I completed an Arts Degree majoring in Linguistics and French followed by a Graduate Diploma in Banking and Finance. I delved into Banking and had a great time working for some regional banks and then a start-up Finance Company. Done with that challenge I joined my brother who was running our old family horse feed business.
The move to Hong Kong was my wife's doing, she was offered a relocation with her job and we both thought that it sounded like a great adventure. Hong Kong immediately got under our skin and we just love the place, the people, the cultural diversity and the energy.
We will talk about dragons during our tour; I am convinced that it is their majestic presence that gives Hong Kong special energy! I am so keen for you to appreciate the 'real' Hong Kong and experience the temples and the food. I will show you how people spend money and make money. I am on the Building Committee for The Helena May which is a beautiful colonial building set up on Garden Road. The best thing about any and all activity here is that it always ends with great food in unexpected places.
I am so looking forward to sharing my experiences of Hong Kong with you!
Hi, my name is Jane and I am originally from the UK. I first came to Hong Kong to live in 1997 and immediately fell in love with the city.
I studied and worked in the Travel and Tourism industry for many years and then worked in the HR department of several large corporate organisations before joining Hello Hong Kong as a tour guide.
I have always been interested in travel and different countries and cultures so as a tour guide I enjoy meeting people and hearing about their countries and travel experiences, as well as being able to show people the diversity that Hong Kong offers. Every day in Hong Kong is different and it is very enjoyable to be able to show guests a variety of experiences – great food, fascinating history and a vast amount of local culture.
In my free time, I enjoy exploring and hiking different parts of Hong Kong and particularly where I live on Lantau Island. I look forward to showing you the best that Hong Kong has to offer on a Hello Hong Kong Tour.
Hi, my name is Burcin – pronounced Bour-chin.
Yes, I know it takes a bit of practice! I am originally from Germany, a mother of 2 passionate children who recently completed her honours degree at the Open University, UK. Over the years I have lived with my family in several countries including Greece, Vietnam, Singapore and Turkey.
I first visited Hong Kong when I was living in Singapore with my family and immediately, fell in love with this amazing place! I always hoped to be able to live in Hong Kong one day. Three years later – here I am!
I oversee the administration and bookings, and I am your point of contact if you have any questions about your tour or need further information.
Hong Kong is a very exciting place and one of my most favourite spots on this planet. You will find diversity and contrast everywhere. My favourite moments are on top of a mountain, looking at the astonishing skyline of Hong Kong Island.
In my blogs, I try to share my love for Hong Kong, to bring this breathtaking city closer to the people. I hope to make you look forward to visiting Hong Kong and to experiencing first hand the many characters of the city!
Chief Operations Officer
Keko the Cat