Small Group Lantau island Tour
Lantau Island is often referred to as the 'Lungs of Hong Kong' because it is so green and underdeveloped. Take a tour of Lantau with us and visit the awe-inspiring Big Buddha and the wonderfully quaint stilt village of Tai O. Includes a ride on the famous Ngong Ping cable car, a boat ride through Tai O village and lunch at the UNESCO recognised Tai O Heritage hotel; originally established as a police station in 1902 to combat pirates prevalent in the neighbouring waters.
Our small public group Lantau tours last approximately 7 hours. They start and finish at Tung Chung MTR station. On weekdays we start at 9:40 am. On Sundays and public holidays, we start at 8:40 am. We start early to avoid the crowds. We take a maximum of 9 people on our small public group tours. We are a far cry from the coach tours that tour Lantau.
A unique exploration of Lantau.
Small group tour with a maximum of 9 people.
Award-winning experience.
Your small group Lantau tour starts with a ride on the Ngong Ping Cable Car. You will be treated to the most wonderful views of Lantau Country Park and the airport as we travel over the back of the island for 25 minutes. Our destination is the famous Big Buddha. Here we will learn about Buddhism, climb the 268 steps to the Buddha, visit the Po Lin Monastery and the new hall of 10,000 Buddhas.
From Ngong Ping, it is a 20-minute bus ride to Tai O, the Venice of Hong Kong. Tai O is one of the very few remaining places in Hong Kong where we can still see stilt houses over the water. Tai O used to be a fairly big community but due to the decline of the fishing industry it, like Venice, is now primarily a tourist destination, for both overseas visitors and Hong Kongers escaping the hustle and bustle of the city. Tai O is still known for its traditional production of shrimp sauce and shrimp paste and for its colourful seafood market.
We will embark on a full exploration of Tai O visiting the beautifully restored Old Police Station, now operating as a heritage hotel. This is where we will enjoy lunch (included) in the very nice Lookout restaurant. We will visit one of the two remaining shrimp sauce production factories, meander the back streets in and around the stilt houses, visit a temple from the late 1400s and learn about the religion of Taoism. If you have the energy we will trek to a lookout point where we can get an excellent view of the construction of the 42km bridge that is being built between Hong Kong and Macau. For those that are less able to walk longer distances, you can spend some free time browsing the shops around the temple or taking a break in a coffee shop. We will also enjoy a (very fun) boat ride at Tai O, through the stilt houses. This is also included in your tour price.
At the end of the tour of Tai O, you will be in the middle of the National Park. You will need to travel to Tung Chung or Mui Wo (transport hubs on Lantau) in order to travel back to downtown Hong Kong. It will take approximately 45 to 50 minutes from Tai O to Tung Chung/Mui Wo from where it will be another hour to downtown Hong Kong. This journey is made with your guide.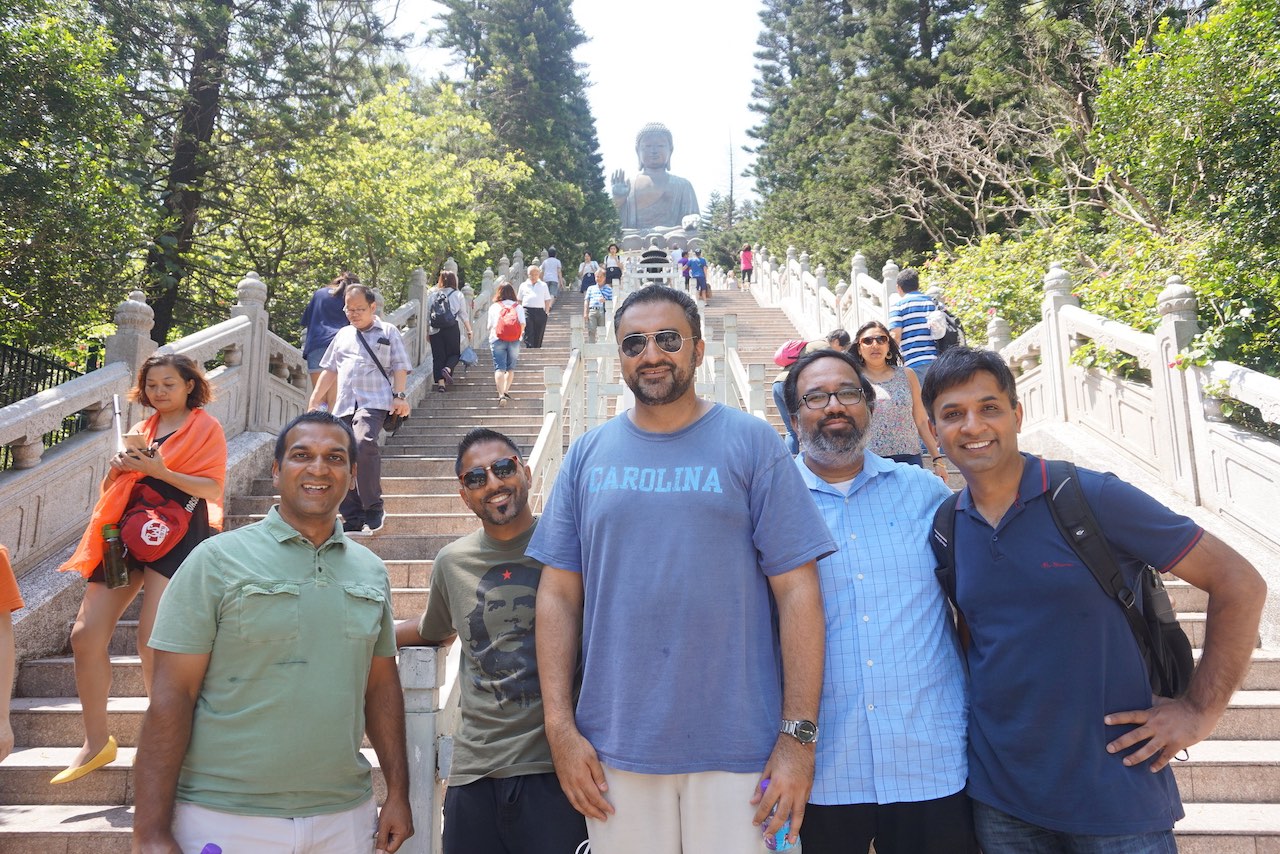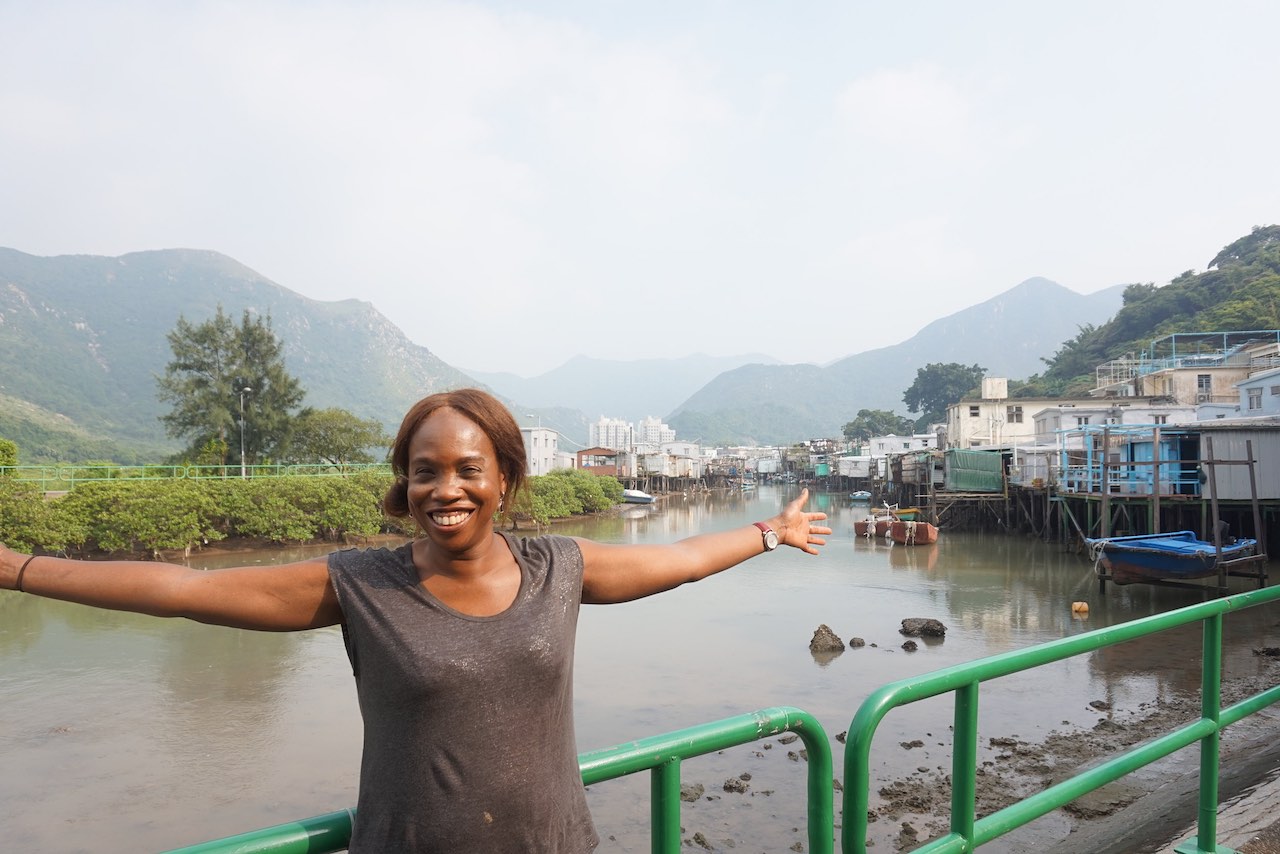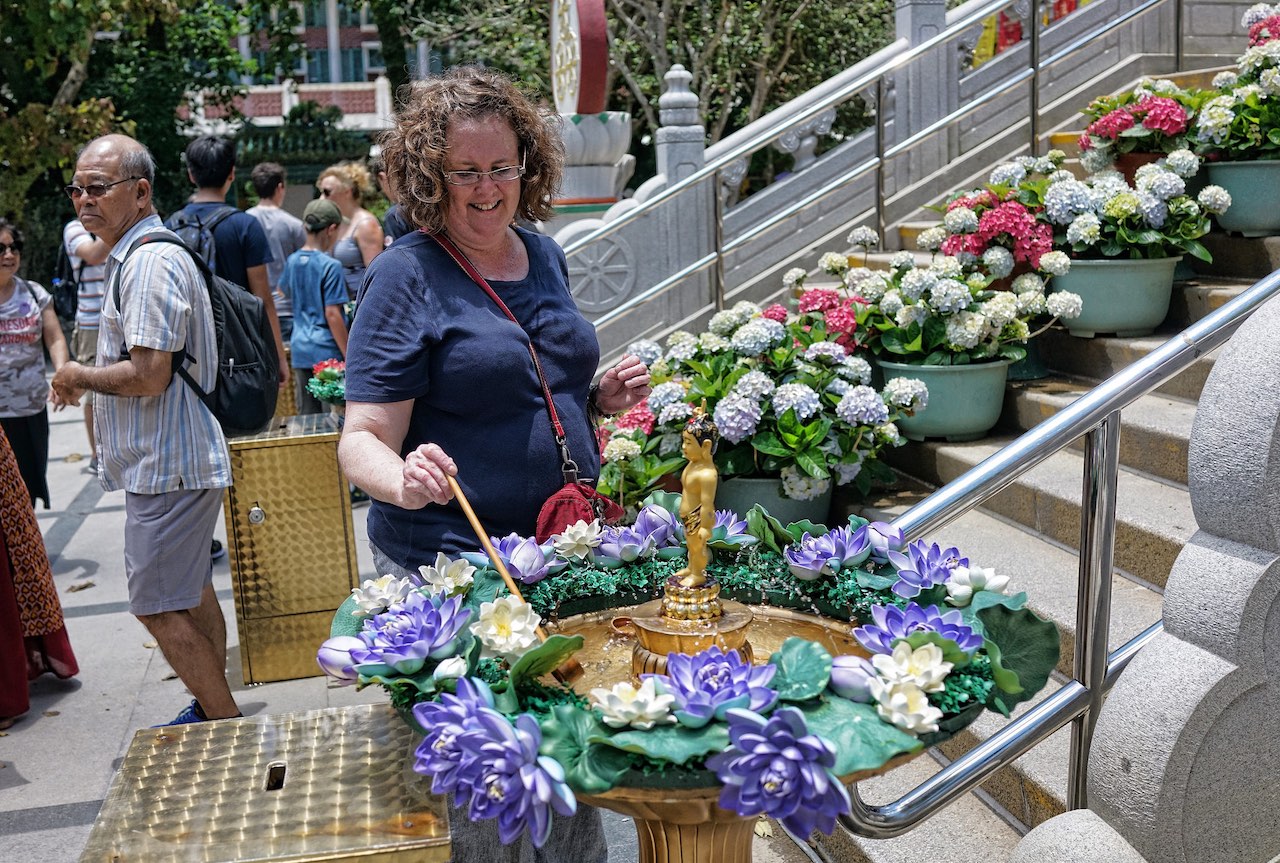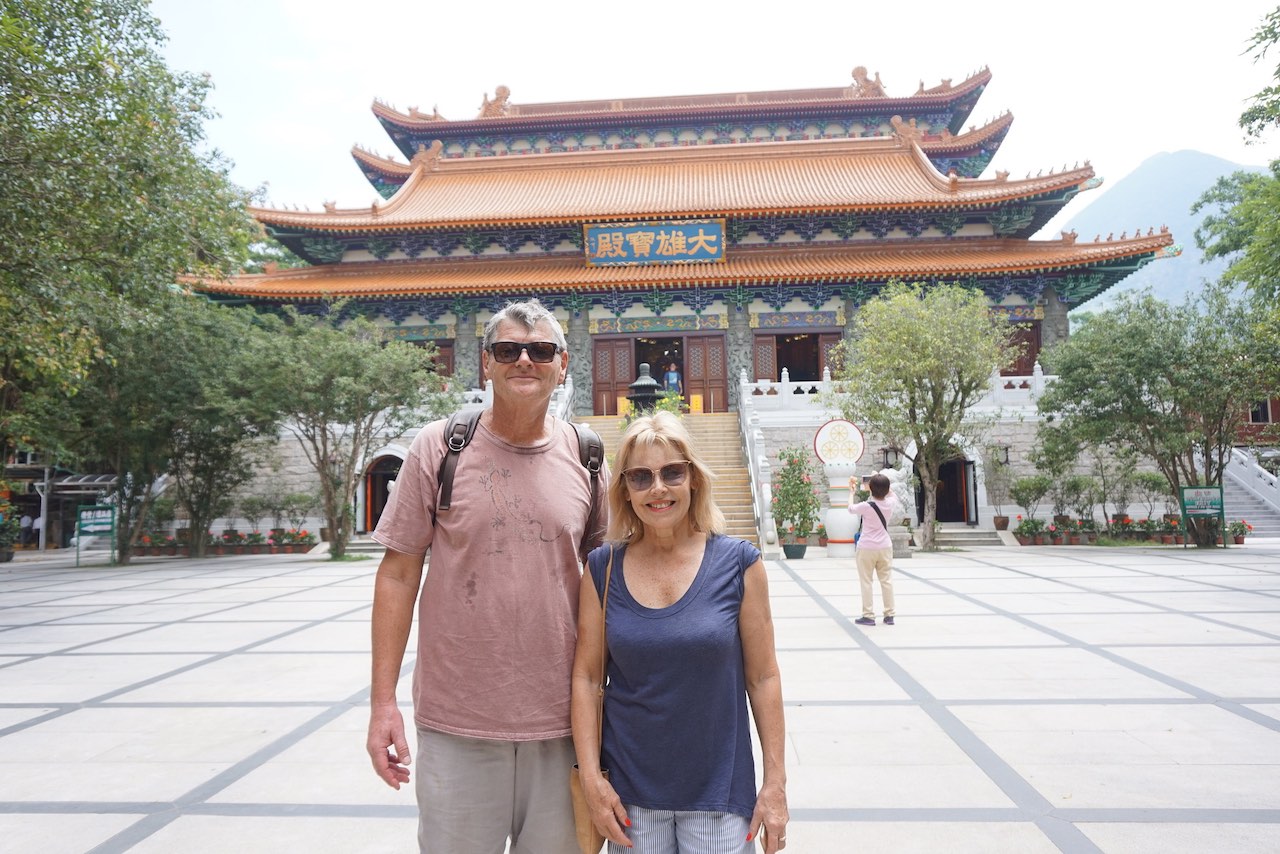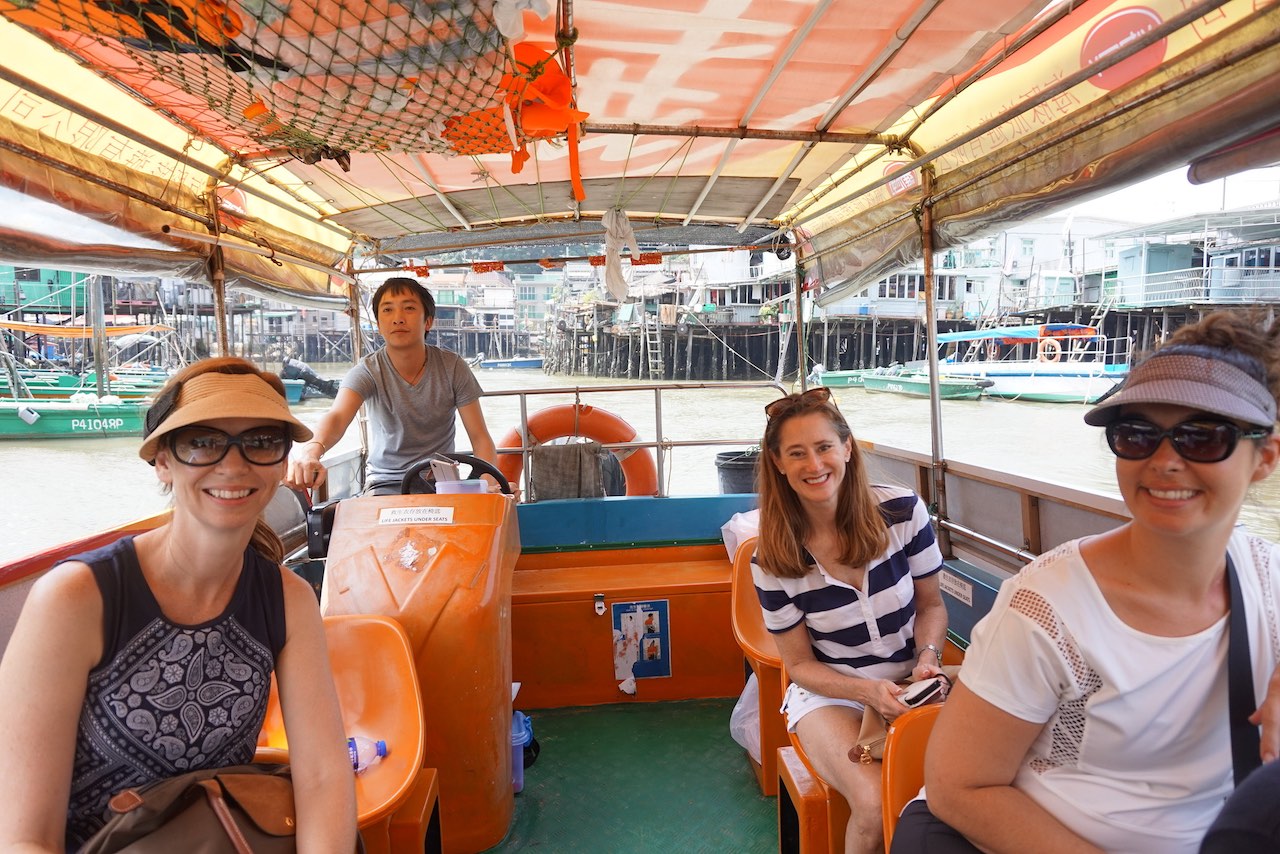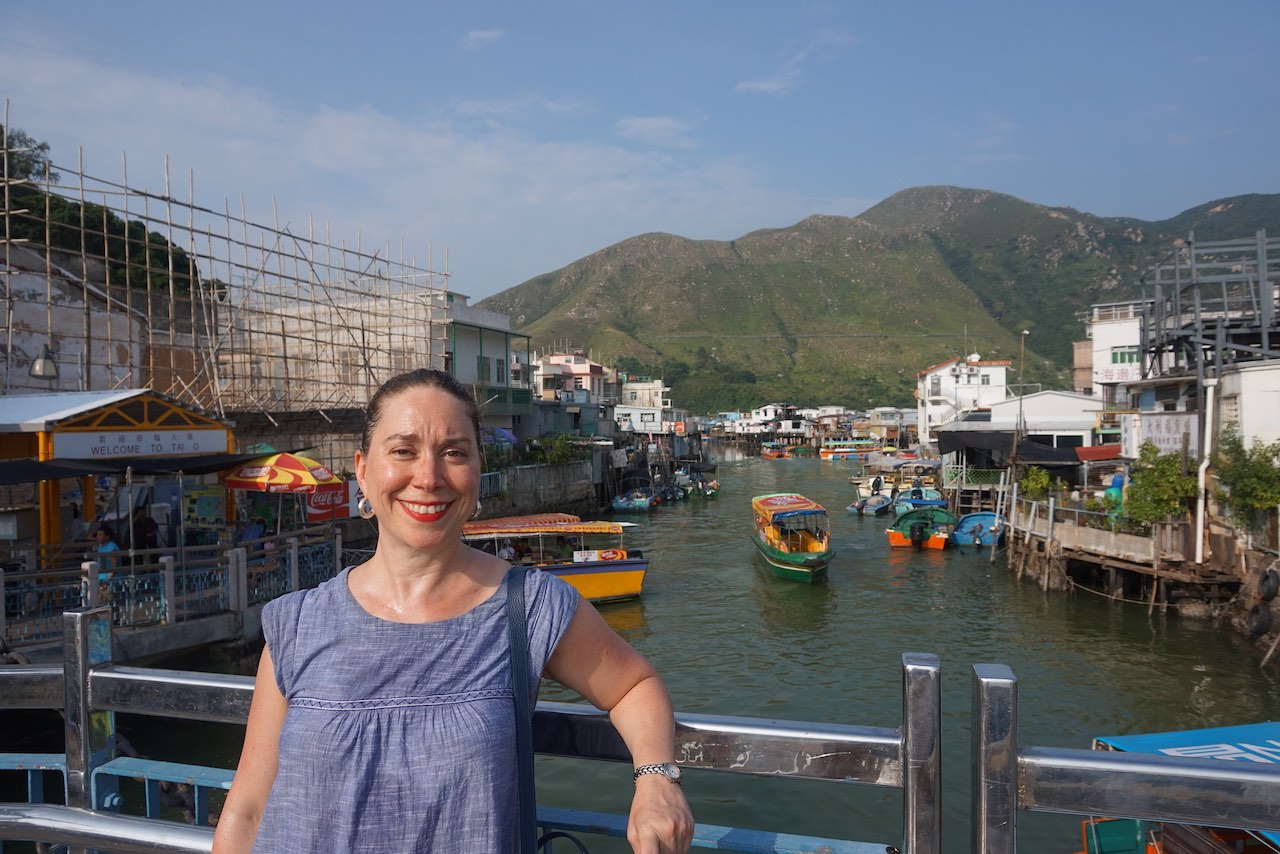 All prices listed are in HK$.
| | | | |
| --- | --- | --- | --- |
| | Per Adult | Per Child (3 - 11 yrs) | Per Child (0 - 2 yrs) |
| 7 Hours | 1325 | 875 | Free |
Prices include a boat ride at Tai O, a one-way ticket in a Standard Cabin on the Ngong Ping Cable Car and lunch at the Heritage Hotel in Tai O. They also include the costs of transport during the tour but not to and from the meeting and end points of the tour.
This tour requires you to be physically fit. We will be walking between 5 and 10km over the course of the day. How far we walk will depend on how much walking you want to do at Tai O. We will be going at a slow pace, across flat land but you do need to be in reasonable health. If you wish to visit the Big Buddha up close you will need to be able to climb up 268 steps! Please be aware that the Big Buddha is not in the city, it is in the Lantau National Park. This means that you will need to travel to Lantau which is approximately one hour away from downtown Hong Kong.
Whilst this is a wonderful day out of the city and is often the highlight of peoples time in Hong Kong please do not book this tour if you do not wish to spend 3 hours of your day travelling to and from the Lantau National Park. Please book a Group Night Tour or Group Food Tour instead.
LANGUAGES: Available in English.
WHEN/TIME: Public Small Group Lantau tours run on Tuesdays, Thursdays and Sundays. Tuesday and Thursday we start at 9:40 am. Sundays and public holidays we start at 8:40 am. We start early to avoid the crowds and queues.
STARTING POINT: Tung Chung MTR station (directions sent upon booking).
END POINT: Tung Chung MTR station (instructions on how to get back to Central / Tsim Sha Tsui provided).
WHAT TO WEAR: Comfortable shoes.
WEATHER CONDITIONS: All tours take place as scheduled except under Red/Black storm warning or Typhoon #8 or above. For up to date information see the Hong Kong Observatory website. If the cable car is shut down because of bad weather we will be able to give you a refund for the cable car tickets and we will take the public bus instead (payable by yourself).